Bird Language Workshop - Learn to Experience the Interconnections of Nature
09jul9:00 am12:00 pmBird Language Workshop - Learn to Experience the Interconnections of Nature
Event Details

Bird Language Workshop - Learn to experience the interconnections of Nature through the birds. For both new birders and experts alike!
About this event
Birds and What They Can Tell Us
The birds are the messengers of the forest, and learning to understand their vocalizations and body language is a great way to immerse yourself in nature and experience the relationships and interconnections within the landscape.
Although bird language goes on year round here in New England, the birds are at their most active in spring and summer. As migrating species return, and the winter flocks break up to begin the nesting season, there is much for the birds to talk and strut about!
Naturalist and teacher, Kevin Bose, will lead this unique 'Bird Language' workshop. Kevin will help you tune your awareness to the vocalizations and movements of our avian friends by sharing some related stories, followed by an explanation of the five main voices of the birds.
Then we'll put this information into practice by spreading out on the landscape of Distant Hill for a observational "bird-sit". Afterwards we'll regroup to share what we each heard and saw, and create a sound map of what was observed.
Registration Required - 15 Person Limit
Note: This workshop is for new birders and expert alike! The ability to identify the birds you see and hear is not necessary.
Participants are welcome to bring their binoculars; however, no birding equipment is required . For questions about the workshop, please contact KEVIN at kevin_bose@hotmail.com
Suggested Donation: $10/ Adult
Bio: Kevin Bose has been a nature mentor to adults and children for over a dozen years. He was mentored by Jon Young (author of What the Robin Knows: a book on understanding bird language) in a year long nature connection program called Regenerative Design and Nature Awareness, which used the group 'Bird Sit' as a core routine. Kevin is currently an Outdoor Education Specials teacher at the Monadnock Waldorf School in Keene.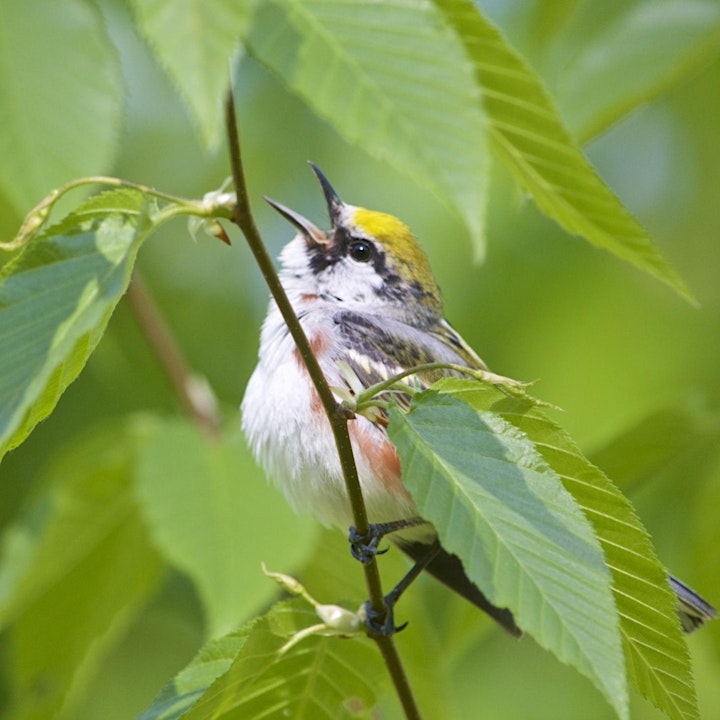 "Look deep into nature, and then you will understand everything better." -Albert Einstein
more
Time

(Saturday) 9:00 am - 12:00 pm
Location

Distant Hill Gardens

507 March Hill Road Walpole, NH 03608