KITCHEN 2.0: A VIRTUAL COOKING SERIES FOR KIDS-OCTOBER
18oct4:30 pm5:30 pmKITCHEN 2.0: A VIRTUAL COOKING SERIES FOR KIDS-OCTOBER
Event Details

Does your child love to cook? Or do they have a curiosity and desire to help while you're in the kitchen? Then sign them up for Kitchen 2.0.

Presenter, Laura Carbonneau will share valuable cooking skills that build confidence in the kitchen while making delicious and nutritious foods. Children will learn everything from measuring and knife skills to various cooking techniques and garnishing.

Recipe, Food & Supply List to Come!

We will use the stove and oven, as well as sharp knives. If you feel nervous, ask an adult in your household for help. Kids, please have a grown-up with you!

Please review the recipe BEFORE purchasing your food for the week. You can always customize your recipes—you can choose different types of ingredients to fit your dietary needs! Feel free to modify the recipes per your preference and dietary restrictions. I can't promise it will come out exactly like mine but at least you will like it! If you are unsure if your substitution will work, you can always check in with me too.

The easiest way to set yourself up for success is to be prepared. A few minutes before class, look at your recipe and grab all the ingredients and tools you'll need. I also recommend printing out the recipe if you are able.

This event is free, but registration is required. Registrants will receive the recipe, shopping list, and supply list prior to the class. This series is designed for students in grades 3 – 12, but it's recommended that children in grades 3 – 5 have adult supervision.

About the presenter

Laura Carbonneau is the Marketing and Outreach Manager for Food Connects in Brattleboro, VT. Born and raised in the Monadnock Region, she has developed a deep-seated passion for food. Laura has spent the past six summers developing and teaching a series of cooking classes through MoCo Arts' Creative Art. This past summer, she adapted the curriculum for online learning.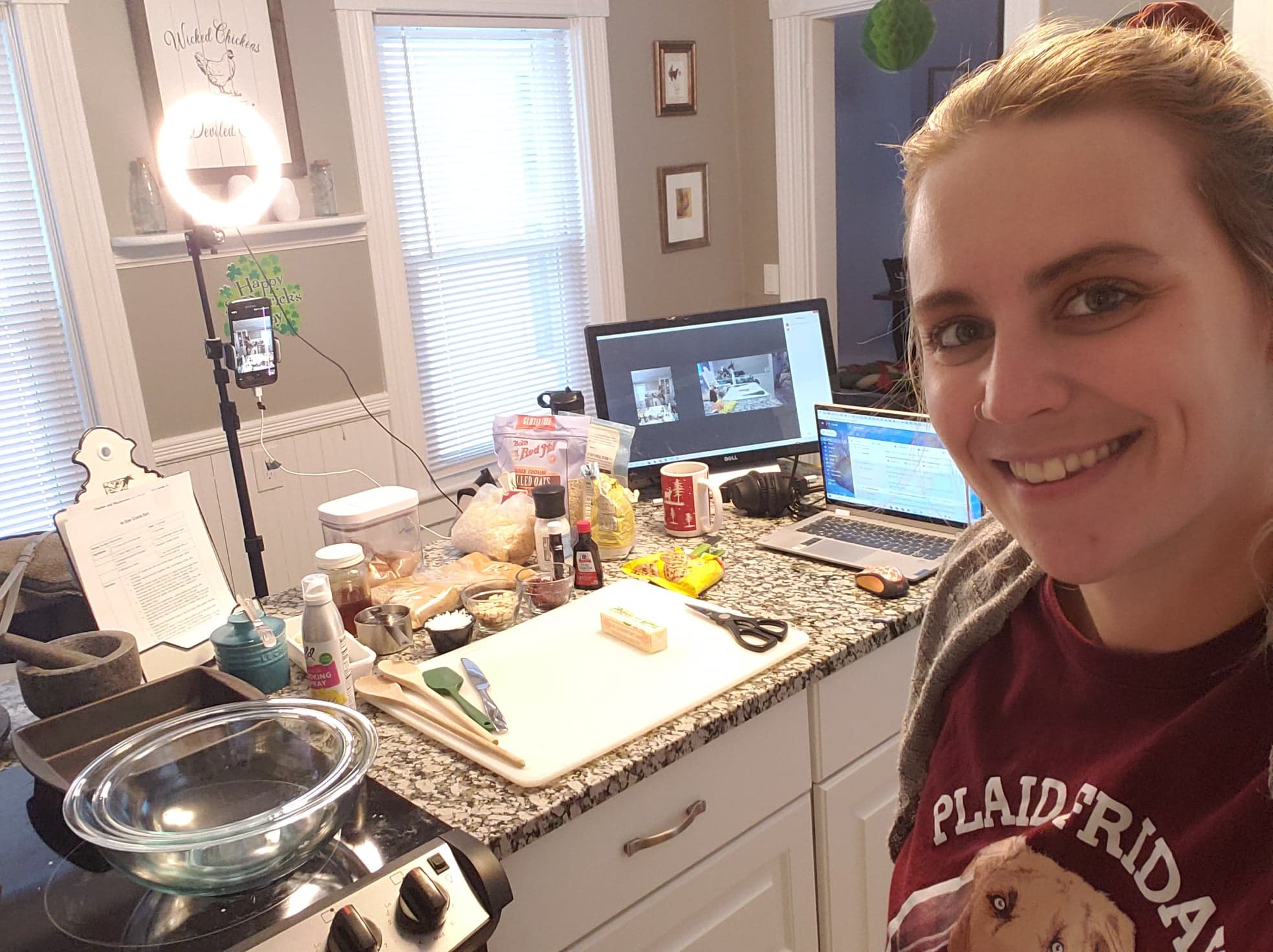 more
Time

(Monday) 4:30 pm - 5:30 pm