Come Celebrate Moths for Pollinator Week!
24jun8:00 pm11:00 pmCome Celebrate Moths for Pollinator Week!
Event Details

Moths come in a dizzying array of sizes and patterns, in colors ranging from subtle to dazzling. But most people rarely get to view them up close. Well here is your chance to do so and to learn more about these beautiful and often unseen insects! Join Sam Jaffe of The Caterpillar Lab in Keene, and moth expert and entomologist JoAnne Russo, for a special 'Moth Night' at Distant Hill Gardens. We'll be setting up special lights and collection sheets to attract, identify, and photograph some of the hundreds of moths species that call Distant Hill home. This event is one of three Moth Nights planned for 2022 as part of an Insect Survey research project being conducted at Distant Hill by faculty, students, and alumni of the school of Environmental Studies at Antioch University New England. The workshop will begin with a brief introduction to the use of a digital microscope to get a view of leafminer caterpillars up close, and then move on to the moth sheet and moth viewing. We also plan to take a walk through the gardens at some point to see what we can find using UV flashlights. A number of caterpillars and other insects actually glow under UV light making them very easy to find at night! Join us for this glimpse into the beautiful and interesting world of moths and caterpillars.
Suggested Donation: $10/adult
All donations go toward making Distant Hill more accessible!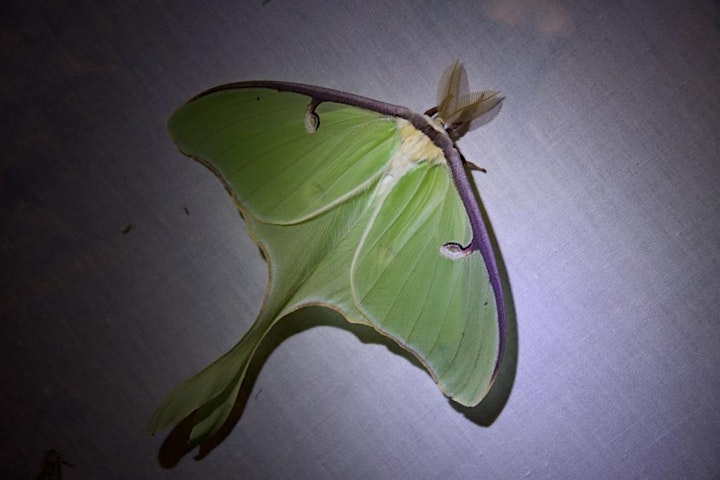 more
Time

(Friday) 8:00 pm - 11:00 pm
Location

Distant Hill Gardens

507 March Hill Road Walpole, NH 03608